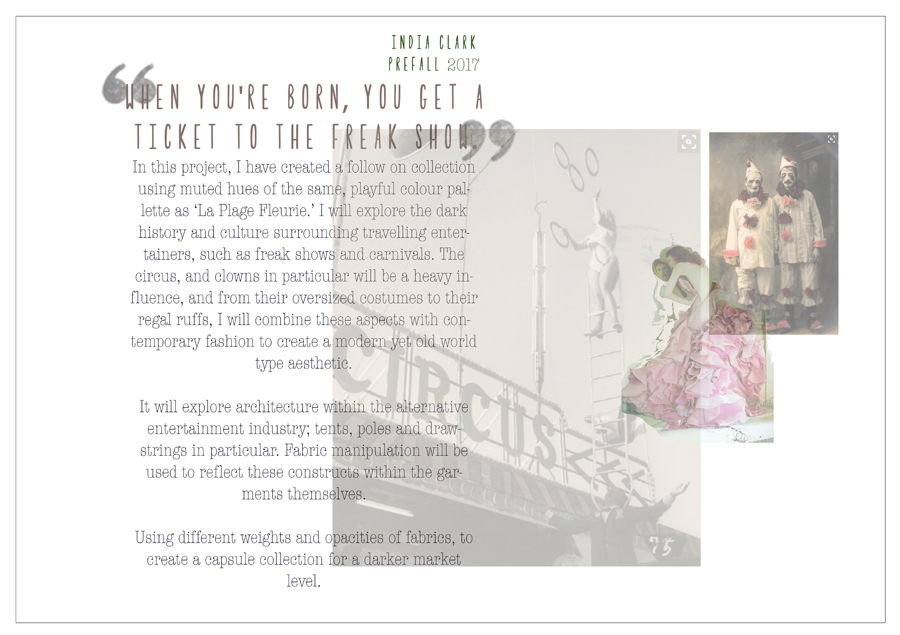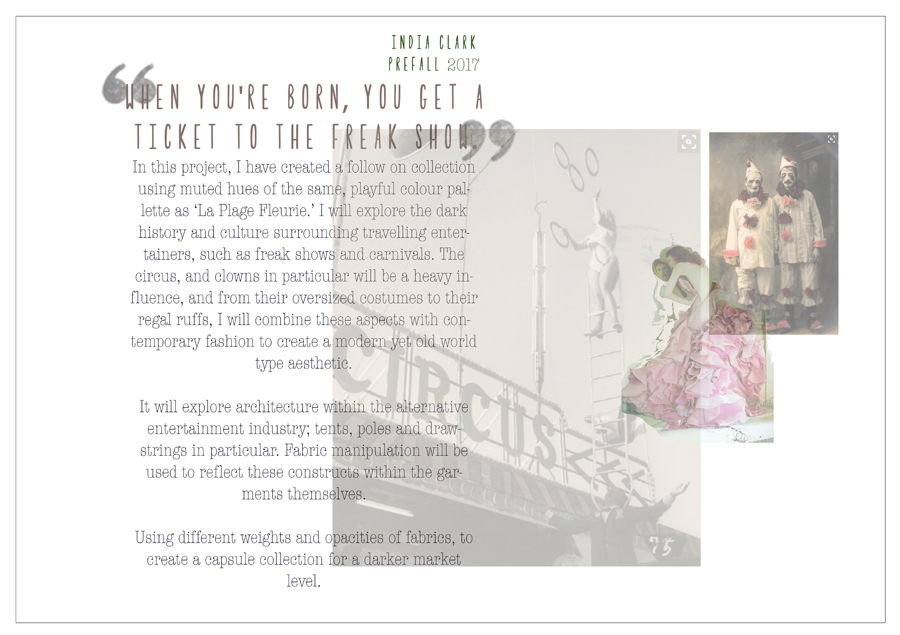 La Plage Fleurie
The concept behind the collection is to recreate the glamour and prestige from the Deauville era. It will be inspired by the photography of the Seeberger brothers to capture the essence of the time and also reflect vintage advertising in order to try and recreate an authentic colour palette.
The collection that is both romantic and luxurious, yet practical; a reminder of the glamour of Deauville in that long forgotten time period. Soft tailoring and the combination of different weights of fabrics will help convey this concept. It will consist mostly 4 main colours; Navy, Lily, White and Yellow and it will contain cottons, silk mixes and deckchair stripes.
It will be aimed at the modern business woman. She enjoys the finer things in life, but likes to have fun and is not afraid to experiment with colour and pattern. She has the money to invest in garments with luxurious fabrics and trims but they do not appear to be too decadent. Cashmeres, silks and natural wovens will be a wardrobe staple for the muse as well as prints, patterns and clashing primary colours.
Candela Novembre will be the muse for the collection, as opposed to other designers and competitors. Her style is a clash between vintage and new items of clothing and accessories and it is an aesthetic that will shine through, through the garments and finishes themselves.
07553263915
indiaroseclark@gmail.com